GSDA:Land Use
From XMS Wiki
Land Use
WMS-Accessible Land Use Data
Obtain a land use grid directly from WMS using the Get Data tool
WMS offers an option to download NLCD land use data for anywhere in the United States and CORINE data for anywhere in Europe using the Get Data or the Get Data from Map tools. This is the recommended method to get land use data into WMS unless you have other land use sources that may be more recent or better quality.
USGS National Map Viewer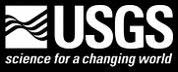 Obtain Data from USGS National Map Viewer Application
The national map viewer has several land use data sources (impervious areas, land use types, vegetation types, etc.) from various dates. All land use sources are in GeoTIFF format and can be read into WMS as raster GIS data and then converted to a land use grid. The land use grid can the be used to compute composite runoff parameters such as Curve Number and to assign parameters to 2D grids for distributed hydrology.
Web GIS
http://wikis.aquaveo.com/xms/FTPImages/GSDA/GSDA_webGIS.png Land use data from WebGIS
WebGIS offers land use/cover shapefiles in Geographic and UTM coordinates at no cost.
EPA
http://wikis.aquaveo.com/xms/FTPImages/GSDA/GSDA_EPA.png Obtain the HUC number for your watershed
The EPA provides the "Locate Your Watershed" site to help users determine their region's HUC.
Obtain the land use data from the EPA HUC index
The EPA offers land use shapefiles.
USGS
http://wikis.aquaveo.com/xms/FTPImages/GSDA/GSDA_USGS.png Obtain land use data from the USGS
The USGS offers land use data in GIRAS format for ARC/INFO.
Land Use Overview
Of the many methods to estimate infiltration, the NRCS Curve Number (CN) method is one that is commonly used. For watersheds with multiple soil types and land uses, a composite CN (CCN) must be calculated to estimate the infiltration losses. The USDA/NRCS supplies tables so that a CCN can be determined from soil type, land use, moisture condition, and hydrologic condition. In hydrology, land use (also known as cover crop or land cover) refers to the way in which the land is being used and/or its condition. Land uses can be urban or agricultural/rural. Examples of these include streets, industrial areas, commercial areas, row crops, meadows, pasture/range and woods.
Land Use Tips