SMS
:
Plot Data Coverage
From XMS Wiki
Jump to navigation
Jump to search
The Plot Data coverage is a generic coverage in the Map module. The coverage allows showing where a proposed structure, such as a bridge or culvert, will appear on a profile plot. It is used in conjunction with an Observation coverage. When present, a Plot Data coverage can be used when generating an observation profile plot.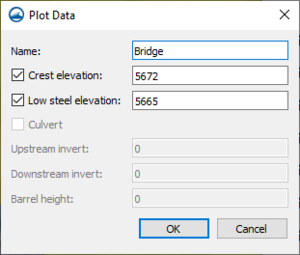 Polygons are created on the coverage to help highlight data. Attributes can be assigned to these polygons in a Plot Data dialog. The dialog has the following options:
Name – Enter a name for the plot data. This will appear in the profile plot.
Crest elevation – The height in which overtopping will occur, generally the top of a bridge or similar structure.
Low steel elevation – The ceiling height of a bridge or similar structure.
Culvert – This option will change the profile plot to show where flow will go through a proposed culvert.

Upstream invert – The entry point of the culvert.
Downstream invert – The exit point of the culvert.
Barrel height – The height of the barrel. Determines the space amount on the profile plot.
In the Plot Wizard the plot data coverage is selected to apply the parameters to the profile plot.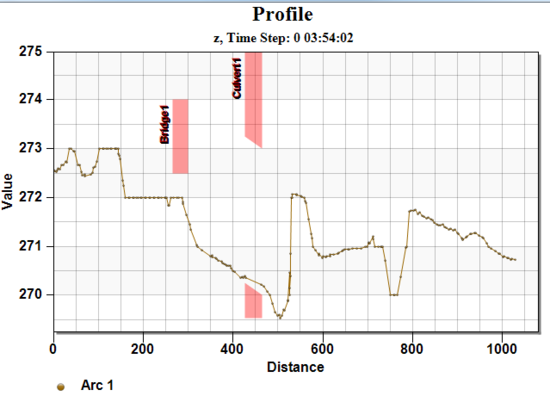 Related Topics