HY8
:
Culvert Data
From XMS Wiki
Jump to navigation
Jump to search
Culvert data are entered by selecting the Culvert Crossing Data option from the Culvert menu, or by right-clicking on the culvert (

or

) in the Project Explorer window and selecting Input Properties. The following culvert data are required: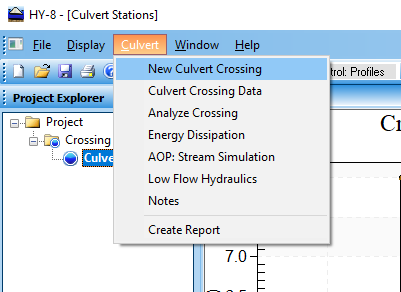 The site data for each culvert are also entered in the culvert data portion of the Culvert Properties window. There is the option of entering culvert invert data or embankment toe data.